mbirafon.com
Giambattista Marcucci


http://www.fibusart.com/ see also http://www.chez.com/fibus/
http://www.hrgiger.com/
http://www.venosa.com/
http://www.alexgrey.com/

Ivo Jacquier


GutArt Gallery http://www.gutart.rit.se/ Heinz Guth - Fine art and BBW art painter shows his original art works in Sweden's biggest and most visited private art web site.

John Rhody


Cartoons aimed at America's corporate establishment
and its wholly owned subsidiary, the U.S. Government.


"It isn't the rebels who cause the troubles of the world.
It's the troubles that cause the rebels."


GALLERY OF THE EXOTIC ART OF PEREGRINE ROSKILLY





artforengineers.com
Sophi's Grand Empire
"bring back the passion"

A Fine Line Press & Upton's Universe



All Things to nothingness descend, . . grow old, die, and meet their end. . .Man dies, iron rusts, wood goes decayed, . . towers fall, walls crumble, and roses fade. . . Nor long shall any name resound beyond the grave, . . unless it be found in some clerk's book; . . it is the pen which gives immortality to men. ——Master Wace, 12th Century Chronicler


beinArt Underground Australian Art Collective©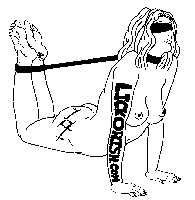 SHELUDYAKOV OLEG VIRTUAL GALLERY